Main Content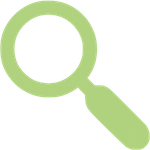 This archive is a repository of documents gathered over the years aimed to help commercial vegetable growers. See the:
Assorted Topics
Marketing
Soils & Irrigation
Webinars
This recording requires you to click on the "Webinar" hyperlink and allow for the Elluminate program to download to your computer." A PowerPoint presentation appears on your screen. To hear the presentation, please ensure the volume is on.
Understanding & Controlling Late Blight of Tomato & Potato in the Home Garden Workshop. July 13, 2010
Webinar: 1.5 hours long followed by 1 hour of questions and answers.
Chat Room Questions & Answers (PDF): Answers to questions asked during the webinar.
NJ Ag Convention Proceedings