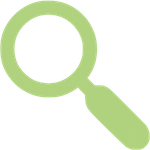 This archive is a repository of documents gathered over the years aimed to help commercial vegetable growers. See the:
■
NJ Commercial Vegetable Production Recommendations
for comprehensive information on growing vegetable crops.
■
Plant & Pest Advisory
for in-season updates and alerts on insects, diseases, and weeds impacting NJ vegetable crops, in addition to on-farm food safety news.
■
Rutgers NJAES Plant Agriculture Fact Sheets & Bulletins
for up-to-date Fact Sheets spanning multiple plant agriculture topics for the home gardener, beginning farmer, organic farmer, as well as commercial grower.
■
Sustainable Farming on the Urban Fringe
to experience Farm Calls and dig a bit deeper into evidence-based agriculture, farm technologies, energy efficiency, and the political economy of farming in our urbanized state.
Assorted Topics
Webinars
This recording requires you to click on the "Webinar hyperlink and allow for the Elluminate program to download to your computer." A PowerPoint presentation appears on your screen. To hear the presentation, please ensure the volume is on.
Understanding & Controlling Late Blight of Tomato & Potato in the Home Garden Workshop. July 13, 2010
Webinar: 1.5 hours long followed by 1 hour of questions and answers.
Chat Room Questions & Answers (pdf): Answers to questions asked during the webinar.
NJ Ag Convention Proceedings